So this is a guest post, but not…
Hi! You know me. I'm Keira Gillett and I own and run Love Romance Passion. Today, I'm talking about something you might have noticed if you've visited the site recently or been hanging out on Facebook and Twitter. My book! That's right, I took the plunge and wrote a story. Queue *oooo* and *ahhh* sounds. 🙂
Oooo
Ahhh
Zaria Fierce and the Secret of Gloomwood Forest is about an American girl who moves to Norway and meets a troll, who kidnaps her friend… a friend she must rescue. See the book trailer below:
My book is middle grade/young adult and does not include the typical romantic relationships we love to read and discuss on this blog, but my book does include some very special relationships. These are the familial bonds between parents and their kids.
So Zaria is adopted, an only child, has lovely parents, and is well adjusted. Queue the *horror.*
What will you write about without all that teen drama?!?!?
…
…
…
Wait! Adopted?
Adoptive parents can be absolutely wonderful people. They're not all mean. Just like step-parents aren't all nasty. Or aunts, uncles, grandparents, and other guardians… take your pick. Fictional kids can be like real kids and come from happy homes and not from neglected environments (an oft-used literary tool.) I wanted my heroine to experience the same happy home environment.
As for the relationships, I modeled Merry Fierce and Zaria Fierce's relationship off of my relationship with my mom. Mom Gillett is a cool mom if I do say so myself. If I wanted to play hooky growing up, she'd play hooky with me. If I wanted to be checked out for a lunch date, we'd do that and head over to the fancy establishment by the school (Taco Bell.) If I wanted to desperately attend a midnight premiere for Harry Potter while on a family road trip she somehow made it work. In high school, she let my best friend stay with us while her dad was out of the country. We traveled the world together and are the best of friends. So I poured that loving relationship into Merry's and Zaria's relationship.
And I don't stop there.
Colonel Fierce is hard-working, attentive, loving, strict, and obliging.
Emma Johansen (Christoffer's mum) is kind, concerned, intelligent, and loving.
Mr Mickelsen (Aleks' dad) is attentive, supportive, and kind.
Aleks has a good relationship with his gran.
Mrs Storstrand (Filip's mom) is strict, fair, and loving.
The adults are all good people and yet the kids still get to go on adventures all over Norway to reach Gloomwood Forest. See parents don't ruin all the fun! So how do the kids do it? Aha! Good question. Discover the answer in Zaria Fierce and the Secret of Gloomwood Forest.
What other books have you read where the adults are good people and have good relationships with their kids or wards?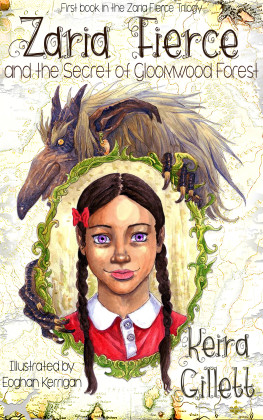 Book Blurb: On her birthday, Zaria Fierce finds her usual path to school blocked by an ugly river-troll. At first she's surprised and curious, but then Olaf threatens to eat her, which is an act Zaria could not in good conscience consent to, so Zaria counteroffers. A deal is struck and she goes to school, but Zaria is about to learn the hard way that one does not trick a river-troll and expect to win.
Early Reviews:
"With kids interested in "Frozen," with Anna and Elsa, this would be a natural progression." – Judi Oswald, Reference Librarian
Excerpt:
Geirr stooped to pick up some decent-sized sticks, and Zaria bent to grab a few too. They talked amicably and walked, stretching their legs, until they were too burdened by their loads to keep going.

"My arms are going to collapse," Zaria huffed. Her breath fogged around her face, covering and then revealing a well-pinked nose and cheeks. "Let's head back to camp."

"Sounds good to me," Geirr said and turned around to do just that. Zaria followed and collided into him, dropping her load of kindling all over the ground.

"Hey!" she exclaimed, as she went to gather them. "Why did you stop?"

"I don't think we're going to find camp," Geirr said, worrying his lip. He juggled his armful of wood and pointed haphazardly forward. "It's like pea soup."

Zaria looked up from playing fifty-two pickup and saw what worried Geirr. In front of them was a wall of fog, thick, viscous, and impossible to see through. She gulped and carefully set down the pile she'd been working to gather again. Was it her imagination or did the fog seem to be breathing? It crept closer in stages. Not fast enough that she saw it while looking directly at it, but if she looked away and back, it most definitely moved.

"Uh, Geirr," Zaria said, slowly gaining her feet. "I think we should move and fast."

Geirr looked at her puzzled. "I don't think fast is an option here. Now if you pick up your stack and stick near me maybe we can Marco Polo our way back to the others."

"Geirr," Zaria hissed, her voice ratcheting higher. "The fog is moving." He didn't look impressed. The breathing sounds from within the fog grew louder, distressing Zaria. "No seriously, it's moving like it's alive."

Geirr looked back again and stared hard, trying to penetrate the fog with his gaze alone. Zaria started to ease away, firewood forgotten.

"Come on, Geirr, we have to move. Can't you hear the breathing?"

"That isn't you?" he asked, alarmed.

"No!" Zaria shouted. "Run!"
Listen to an Audio Book sample:
Available in E-book | Print | Audio Book formats.
See if you're eligible to get a free copy of the audio book here.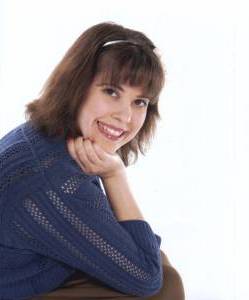 Author Bio: Keira Gillett is a technical publications librarian, book blogger, world traveler, artist, and now author. She graduated from the University of Florida with a Bachelor of Arts in Drawing and Painting. From an early age her mother instilled a love of the written word, as such she has always been a big reader. Her first book, Zaria Fierce and the Secret of Gloomwood Forest, is about a young girl who must complete a quest to save her friend from a nasty river-troll.
Website: http://keiragillett.com
Social Media: Twitter (keiragillett), Facebook (zariafiercetrilogy), Pinterest (keiragillett)
Available in E-book | Print | Audio Book formats.
See if you're eligible to get a free copy of the audio book here.